Mercedes-Benz Opens World's First Automated Fuel Cell Production Facility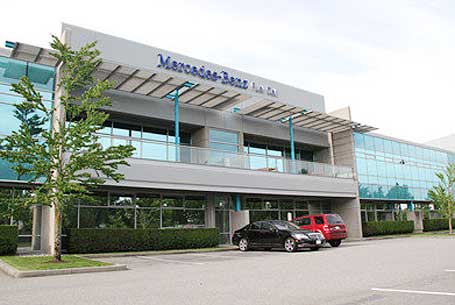 The world's first fuel cell stack for automobiles produced via automation came into being on June 7, 2012. Mark this date in your history books as it will be referred to many times in the future.
Mercedes-Benz Canada, located in Burnaby, British Columbia, recently celebrated the opening of their 3,300 square meter automated automotive facility dedicated to producing fuel cell stacks for hydrogen cars. The facility will also be conducting research and development of future automotive fuel cell stacks as well.
According to the press release, "Following the optimization of processes, it is expected that full-series production will commence shortly. In addition, another important parallel mandate of the new location will be continued research that is focused on the development of future generations of fuel cell stacks.
"The strategic decision to locate the manufacturing plant in Burnaby, BC, was announced last year to ensure close proximity to the fuel cell stack development at Automotive Fuel Cell Cooperation (AFCC) and the industrial fuel cell cluster located in the Greater Vancouver Area. This concentration has developed due to the numerous related companies and the significant activities in the field of fuel cell technology at the various institutes and universities, creating a very positive technological environment and the required infrastructure necessary for the further development of fuel cell stacks."
So, there you have it, another step towards commercialization of fuel cells for hydrogen cars. Because economies of scale via mass production play such an important role in bringing down the price of fuel cells and thus fuel cell cars, this facility in Burnaby marks a huge step forward into a hydrogen future. So save the date June 7, 2012 on your timeline in regard to the development of the hydrogen car throughout history. There will be a test later.
This site follows the emergence, application and development of transportation innovation. Reference to manufacturers, makes and models, and other automotive-related businesses are provided for informational purposes only and do not constitute an endorsement by FutureCars.com.