Magna Bringing All-Electric Concept to Geneva
Canadian autoparts maker Magna International, through its European division in Austria, is debuting an all-electric concept at Geneva, the Mila EV, a four-door hatchback with a 67 hp electric motor, 93 mile range, and 2.5 hour battery recharge (presumably lithium-ion, as they're set to produce such vehicle batteries next year). However, its platform is said to be flexible enough to handle myriad designs, from electric to fuel cell, compressed natural gas to plug-in hybrid.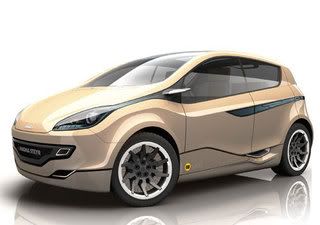 Recall not too long ago Magna's can-do attitude of converting a Ford Focus into an electric vehicle and surprising the stuffed shirts at Ford. Is this what the collaboration between Ford and Magna will look like?
Nope. Well, probably nope. The Mila EV is a components showcase by Magna for other automakers. Odds of it becoming an actual production vehicle are slim to none.
Kinda too bad. For a hatchback she's pretty slick.
This site follows the emergence, application and development of transportation innovation. Reference to manufacturers, makes and models, and other automotive-related businesses are provided for informational purposes only and do not constitute an endorsement by FutureCars.com.